Launch Base Testing of the USAF's CBAS Satellite is Completed and will Fly with the EAGLE in Mid-April
Satnews Daily
April 8th, 2018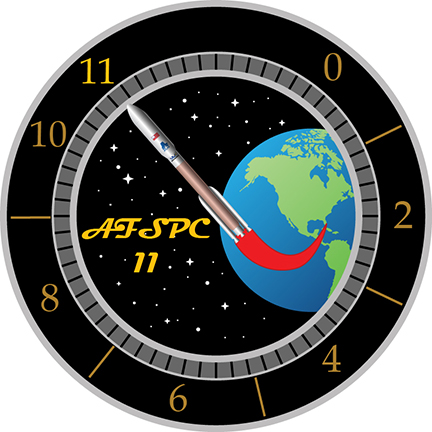 The Continuous Broadcast Augmenting SATCOM, or CBAS, Satellite completed launch base testing on March 15 in preparation for the payload's scheduled launch aboard the AFSPC-11 mission.
The U.S. Air Force is scheduled to launch the CBAS satellite and the Evolved Expendable Launch Vehicle (EELV) Secondary Payload Adapter (ESPA) Augmented Geosynchronous Laboratory Experiment (EAGLE) satellite on the AFSPC-11 mission aboard a United Launch Alliance Atlas V EELV from Space Launch Complex 41, Cape Canaveral Air Force Station, Florida, in mid-April.
Managed by the Military Satellite Communications Directorate of the U.S. Air Force's Space and Missile Systems Center, the CBAS Satellite is a military satellite communications spacecraft destined for geosynchronous orbit to provide communications relay capabilities to support the nation's military senior leaders and combatant commanders. The mission of CBAS is to augment existing military satellite communications capabilities and broadcast military data continuously through space-based, satellite communications relay links.
The Air Force Space Command's Space and Missile Systems Center, located at the Los Angeles Air Force Base, Calif., is the U.S. Air Force's center of excellence for acquiring and developing military space systems. Its portfolio includes the Global Positioning System, military satellite communications, defense meteorological satellites, space launch and range systems, satellite control networks, space based infrared systems, and space situational awareness capabilities.
Shaanxi Probecom Microwave Technology Co.,LTD (abbreviated as Probecom), was founded in 2002, located in International Trade and Logistic Park in Xi'an, we are mainly engaged in the design and manufacture of all types of satellite communication Earth Station Antenna, VSAT Antenna, Ka Series Antenna, Portable Flyaway Antenna, RxO/TVRO Antenna, SNG Antenna, On-the-Move Antenna, Remote Sensing & Telemetry Antenna, Meteorological Radars, High Power and Ultra Wideband Amplifiers (SSPA & TWTA), Microwave Components as well as the related Antenna Control & Tracking System.